Branded Powder & Capsules—Smaller Pack Sizes
We carry a wide varity of top kratom brands including Kra8tom, OPMS, Whole herbs to name a few. Available in multiple packaging from 20 capsule count to 500 capsule count. Kratom powder also available in multiple packaging from 30 grams to 250grams packets.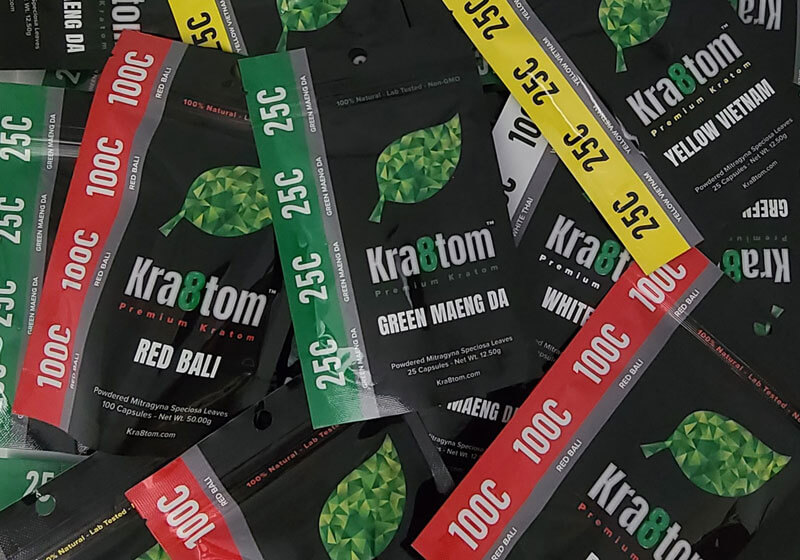 Sign up for our loyalty program To appreciate your loyalty for purchasing our products, soon we will be introducing a 'buy 5 get 1 free' tea plan, followed by many other cost saving programs in the near future.